Zombies Invade New Jersey
Have you seen all the internet chatter lately about zombies and the coming zombie apocalypse?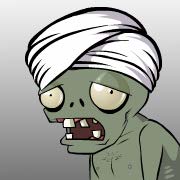 [source]
It started with several recent bizarre but TRUE news stories that bring Hannibal Lecter to mind. These events are really disturbing. But they did not take place in NJ so us Real Housewives did not have to worry too much about zombie proofing the house or zombie preparedness.
But then it happened.
A NJ man threw HIS OWN INTESTINES at the police and it was later reported that he had been acting zombie-like.
Fortunately, the Centers for Disease Control and Prevention (CDC) has instructions for dealing with a zombie apocalypse. You can find zombie preparedness instructions on the CDC website, I kid you not!
"So what do you need to do before zombies…actually happen? First of all, you should have an emergency kit in your house. This includes things like water, food, and other supplies to get you through the first couple of days before you can locate a zombie-free refugee camp."
I did not realize that zombies fell under the jurisdiction of the CDC. This is a major government agency that normally worries about serious infectious diseases (like small pox, influenza, hepatitis, anthrax, stuff like that).
So although it's disheartening to learn that we have zombies here in NJ, at least I know what to do to prepare.
But just to be clear:
"CDC does not know of a virus or condition that would reanimate the dead (or one that would present zombie-like symptoms)," wrote agency spokesman David Daigle in an email to The Huffington Post last week.
I am a scientist. So believe me when I tell you that just because an infectious agent has not yet been identified does not mean it does not exist. This is a fact.
So be careful out there, especially if you live here in NJ!