Tango Throws The First Pitch
OK, so maybe I'm not putting a photo up on all of the non-weekend non-holiday days either. I'm telling you, puppies are exhausting!
But today, I had to share. My family lives and breaths baseball. So it's only right that Tango is a baseball fan too.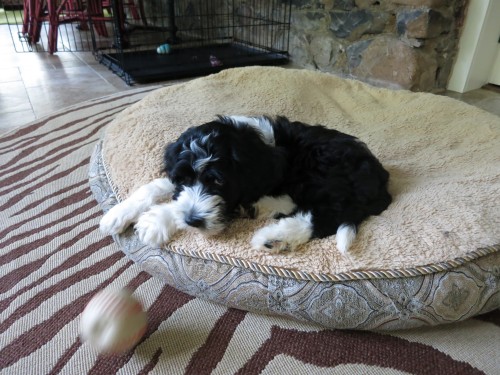 Play ball!