Oh my, I've been so busy doing Real Housewife things that I haven't even blogged about the big SNOW yet.
And let me tell you, it's the most snow we've had in two years so it's definitely blog worthy – 14 inches!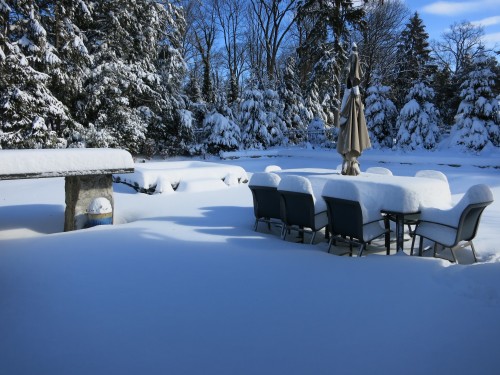 We all spent hours shoveling. I'm still sore. Ouch.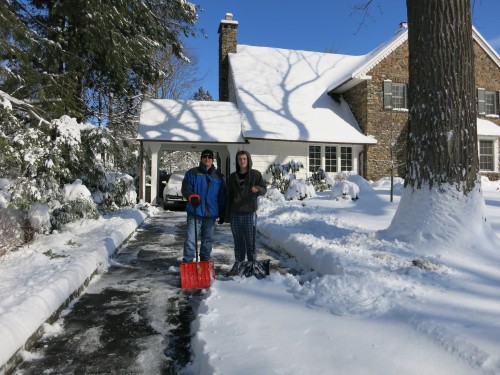 The big boys tackled the front of the driveway.
Shane played with Buster in the snow while I shoveled the back part of the driveway.
Buster's hair is really sticky. He acquired a snow beard!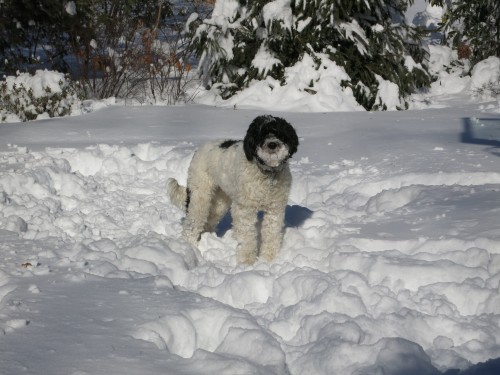 And here's the MOVIE!
They both needed a break after an hour of that.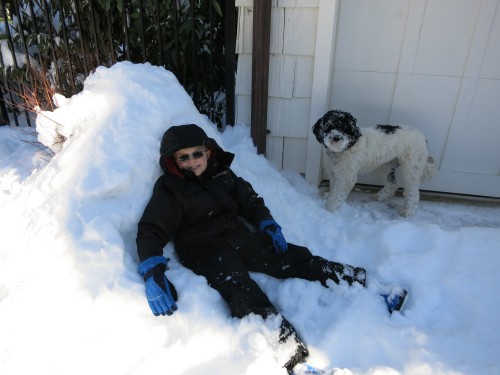 And then Conor and Shane went sledding.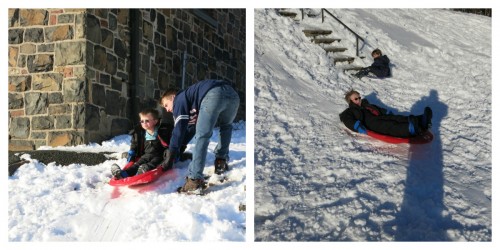 It's been all downhill since. We had freezing rain today and the roads are a MESS. We're gonna let it melt away while we enjoy the 68 degree sunny weather in California next week.
That's right.