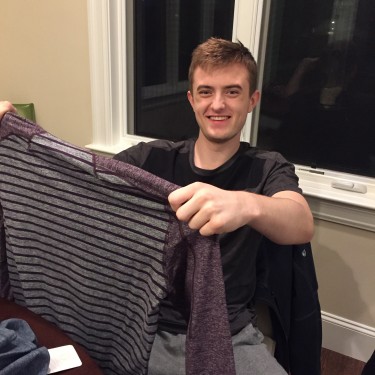 Conor turns 19 tomorrow. How is that even possible when I remember the day he was born as if it were yesterday? He has a 6:30 am flight back to Miami in the morning, so we had a little celebration tonight.
He loves getting clothes for his birthday now, which is obviously a sign of maturity (Remember hating getting clothes as a young child? Haha, me too! Later, it's the best thing ever!).
I am grateful Conor was born near Thanksgiving (one day after, in 1996) because we can celebrate with him since he's on break from college.
The best part? He comes back home again in two weeks!
This is yeah write's NoMo writing challenge Day 28. Thank goodness this challenge is almost done because my goose is cooked.