I'm interrupting my puppy photo-fest to do my quarterly Google Me post.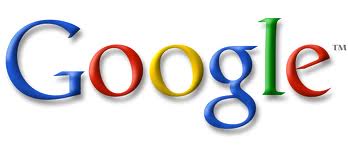 Because I always get a kick out of the search terms that led to my blog. Yes, I'm easily entertained. So here goes:
Best search meant for a friend
christi tate & wolf: This made me laugh so hard. Because Christie (with an "e") is the Outlaw Mama, one of my blog friends, and this is the first time I've seen another blogger in my search terms. How the heck did this come to my site? Christie, I hope the big bad wolf found you! And if you don't know Christie, you should. She's hilarious.
NJ
why can't i buy alcohol before 12pm on Sunday in nj? Because you are not in Kansas California anymore.
my girl is upsy because i didn't pump gas: Don't worry about it. No one is allowed to pump gas in NJ.
Stuff I'm THE expert on
the frothy foamy milk quest i love coffee: Me too. Learn about perfect foam here.
should you scope foam on coffee: Not sure but see above.
how to get Chobani to send free food blogger. Well, I'm not exactly an expert on that. I mean, usually they send me yogurt, not food bloggers. But hey Chobani, if you want to send me a food blogger, please send Deb from Smitten Kitchen!
Mistaken identity
"buster posey" "so cute": While I whole heartedly agree that Buster Posey is cute, I'd love to see her expression when she lands on a blog with Buster the dog instead.
stacie silver having sex: Seriously? If this person had spelled her name correctly (Stacy), he'd have gotten to where he wanted!
Um, what?
how to make putrescent egg solids: My recipes aren't that bad!
can fly drop maggots mis air: Don't want to know.
cheeky dolfin: You aren't winning any spelling bees.
dead bird in the back porch omen: Yes.
everybody loves myron: Who's Myron?
felling tree butt kickback: OK, I guess.
jonathan oliphant porn: Who's Jonathan?
nude crazy bachelorette party pictures: Sorry to disappoint you!
porn.boobs: Again, sorry (ok not really)!
Ridiculously long search terms
why when blowing bubbles in mik it blows to the top but not softdrink: Why does this matter?
did kendall jackson chardonnay change their chardonnay wine i used to drink it now i get headaches from it: I wouldn't know. I suffer from Wine Creep so haven't had KJ in years.
And these are personal…
pancreas stacie and shane: Creepy. Why is someone searching an internal organ together with my name and the name of my youngest son? Anyone?
pokemon you can be in the pool: Shhh. I thought I had the only pool pokemon!
the kind of people that wear scrunchies: Hey, it wasn't just me. Really. Check out what I wear now instead.
If you want some more gems, here you go:
Have a great weekend and go get yourself some moonshine!
____
Weekends are for the moonshine grid at yeah write. Go check it out!