I finally have another girl in the house. And she's a girly girl, a flower girl, which is nice because before that I was the only source of estrogen.
Don't worry, I'm not letting her eat them. When we re-landscaped the back yard, I specifically said "no plants toxic to dogs." So they planted hydrangeas. Yeah.
On another note, here's what I looked like this morning after the second puppy night: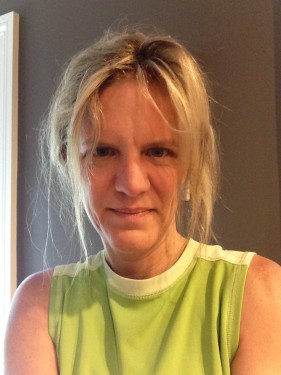 If you like this look, go ahead and get a puppy.
Now.