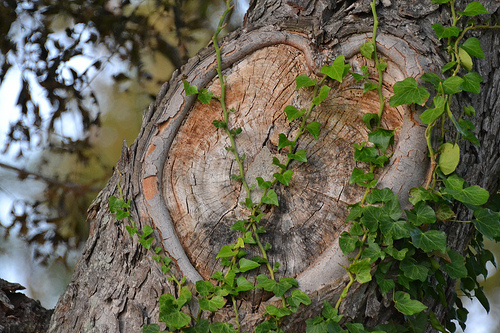 She carved their names in an oak tree knot,
But petals plucked said "he loves me not."
The Eight Ball and Ouija both read no.
Yet despite the signs, she'd agree not.
Her teenage heart refused to believe.
Love-blind and stead-fast, she could see not.
Weeks passed, then months. The boy never looked.
She never approached, she would plead not.
A sage-friend reasoned to no avail.
From puppy love, wisdom could free not.
___
This is a ghazal, or my attempt at one anyway. A WHAT? A type of love poem with a lot of rules about structure and rhymes and kennings and such. Write a ghazal for this month's poetry slam at yeah write. I dare you.
This is yeah write's NoMo writing challenge Day 3.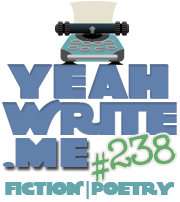 photo credit: Nature's Heart via photopin (license)