They're back.
After 17 years of living underground feeding from tree roots, the cicada nymphs have started to emerge – butt first.  Their breech arrival isn't written anywhere that I've seen. But I have powerful observation skills as a trained scientist. And every single one I've seen comes out like this: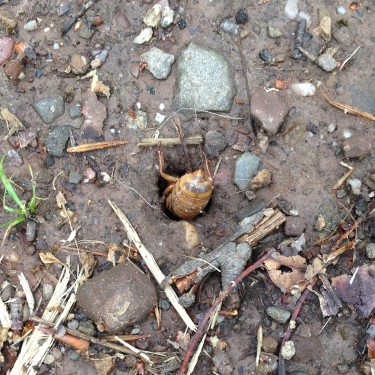 I read that they emerge when the ground temperature reaches exactly 64 degrees Fahrenheit. How do they know that?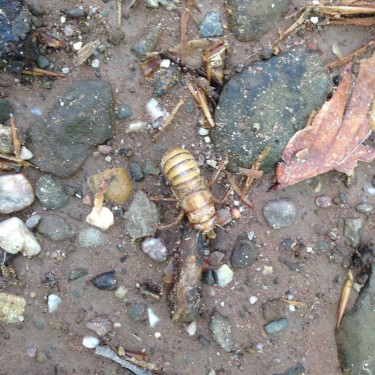 Soon, they will be all over the ground. They will climb up trees, pupate, and hatch into sex-starved red-eyed flies (you can just see the red eye on the nymph above).
They will breed and lay eggs that will hatch into little nymphs who will burrow back into the ground, grow, and eat tree juice for the next 17 years until it's their turn to have sex.
It's a living, I guess.
__
I'm hanging out at the yeah write moonshine grid. There's plenty to go around. Check it out!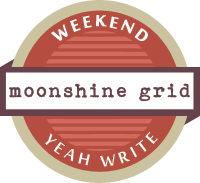 { 44 comments }